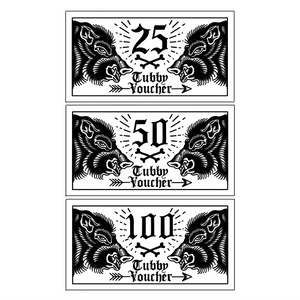 WE GONE AND DONE IT! REAL LIFE GIFT CARDS. 
TREAT YA LOVED ONES TO SOMETHING YOU'D LIKE YOURSELF. THAT'S THEY IDEA EY?
GIVE THEM THE CHOICE TO BUY THE GEAR THEY REALLY WANT! THE ULTIMATE TREAT YA SELF DEAL. 
A CODE WILL BE GENERATED AND SEND TO YOU VIA EMAIL. YOU'LL ALSO GET A HARD COPY OF THE GIFT CARD WITH THE CODE WRITTEN ON THE BACK. 
SHOUT OUT TO @TRASH_HAUS FOR THE DESIGNS, WHAT A WIZARD!
NO REFUND, NO CASH ALTERNATIVE, JUST USE AND ABUSE IT! SPEND ALL THE MONEY IN ONE GO TOO, NO PART PAYMENTS CUZ IT GETS COMPLICATED AND NOONE NEEDS THAT SHIT RIGHT!?