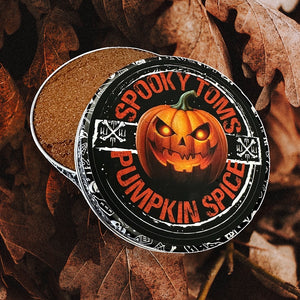 THIS IS HALLOWEEN THIS IS HALLOWEEN!!!!!!
TIS THE SEASON FOR PUMPKIN SPICE LATTES AND WE'RE DOWN WITH IT. THIS IS AN AWESOME NEW SWEET SPICE MIX PACKED WITH WARMING AUTUMNAL AROMATICS. 
WE USED SUPER RICH, VELVETY COFFEE FROM OUR FRIENDS AT RADICAL ROASTERS IN BRISTOL FOR THE ULTIMATE LATTE EXPERIENCE.
IT'S PERFECT FOR BAKING, TRY MAKING CRUMBLES, PIES, TART TATINS, THE WHOLE LOT! YOU CAN ALSO MAKE AN EPIC DRINK WITH IT - JUST POP SOME IN A CAFETIERE AND SERVE WITH FROTHY WARM OAT MILK. DAMN DANIEL.
VEGAN FRIENDLY. This is a new rub, let us know how you get on with it!
Thanks
Tom