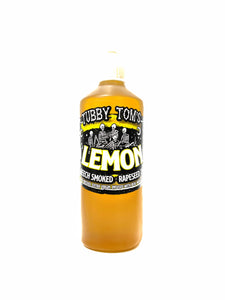 YOUR NEW KITCHEN STAPLE! WE CANNOT LIVE WITHOUT THIS NOW!!!
THIS IS SOMETHING WE USE IN A LOT OF OUR TUBBY SAUCES, WE SELL A LOT OF IT TO RESTAURANTS & STREET FOOD PPL. NOW IT'S AVAILABLE TO U GUYS TOO. 
12 HOUR BEECHWOOD SMOKED RAPESEED OIL INFUSED WITH ITALIAN LEMONS TO PRODUCE THE ULTIMATE BALANCE IN ROUNDED SMOKE AND FRESH LEMON. 
IT'S THE PERFECT FLAVOUR PROFILE FOR CHICKEN AND FISH, A GREAT COOKING OIL BUT ALSO AWESOME FOR SALADS, TRAY BAKED VEGGIES, ROASTS, CHICKENS AND DELICATELY GRILLED FISH.