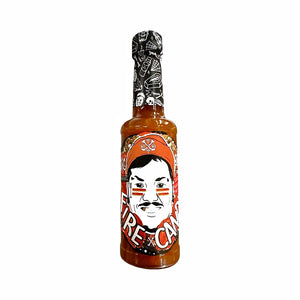 OHHHH SHEEEEIIIIT! WE'VE TWISTED THE WORLD UPSIDE DOWN AND CREATED ANOTHER MONSTER! BUT THIS TIME IT'S SPICIER!


ZINGY, FRESH, SWEET AND SPICY - A HOT SAUCE MADE USING OUR SECRET HOMEMADE SPICED SYRUP & THE JUICIEST PEACH HABANEROS THIS SIDE OF THE UNIVERSE. 

vegan friendly! ALTHOUGH IT SAYS IT'S NOT ON THE LABEL! HAHA SOZ, MY BAD. IT'S DEFFO VEGAN.
Ingredients (Allergens in Bold); Chillies, Spices, CELERY, Salt, Sugar, Xanthan Gum