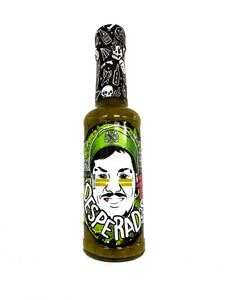 COLLAB WITH MY DENTIST'S BAND 'THE DESPERADOS' - LIMITED EDITION!
GET 'EM QUICK! OUR BOOZY COLLAB WITH THE ROCK AND ROLL BAND. VERY VERY SMALL BATCH, TASTES SO GOOD.
THINK PABLO BUT SPIKED WITH REAL MEXICAN TEQUILA AND LOTS OF EXTRA LIME! TASTES LIKE A PARTY!
GO CHECK OUT THE DESPERADOS ON SPOTIFY ETC, THEIR NEW SINGLE 'SALT TEQUILA AND LIME' IS OUT NOW.
Nutritional Info
Vegan Friendly / Allergens: SULPHITES, ALCOHOL.