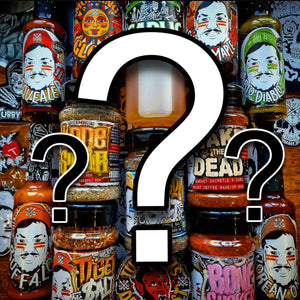 YOU KNOW THAT WHATEVER U'LL GET WILL BE LIFE CHANGINGLY GOOD!
WE DO SO MANY PRODUCTS SOMETIMES IT'S HARD TO DECIDE WHAT TO GO FOR. THAT'S WHERE THE MYSTERY BOXES COME IN - PICK YOUR HEAT LEVEL & MONETRY VALUE. 
MAKES AN AWESOME GIFT, OR A GREAT PICK ME UP FOR YA SELF. YOU BLADDY DESERVE IT PAL
ENJOY!