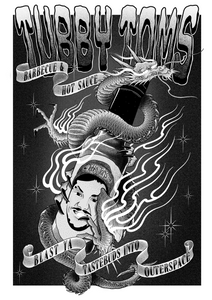 A3 POSTER OF THE SICKEST PRINT EVER!!!!!
DRAWN BY THE AMAZINGLY TALENTED DEAN ERBERHARDT. GO GET TATTED BY HIM. NICE GUY.
I HAVE ONE OF THESE HANGING IN MY BOG, I LOVE LOOKING AT THE DETAIL WHILE I SIT THERE FOR HOURS. IT'S INSPIRING, HUMBLING, THOUGHT PROVOKING AND JUST GENERALLY NICE TO LOOK AT. 
BUY ONE!